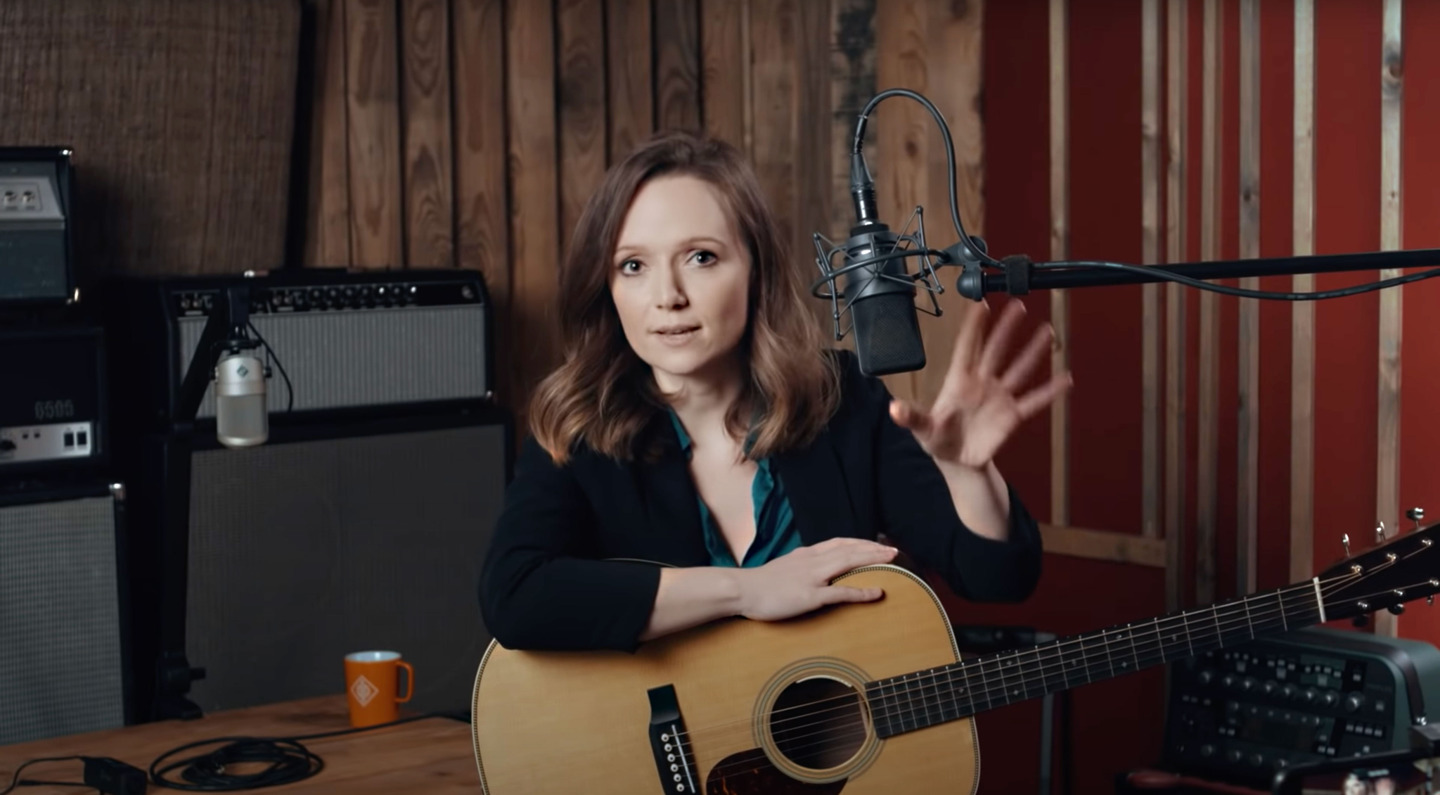 AN INVESTMENT FOR LIFE
Between a pandemic and new sales opportunities
2020 was an extraordinary year for the entertainment industry. While the pandemic brought many activities to a standstill, other areas experienced unprecedented progress. The use and distribution of OTT content and streaming made a huge leap forward and with it the professionalization of audiovisual content in the digital realm. Right in the middle of it all: the Georg Neumann GmbH. With the necessary technology and know-how, Neumann not only supported these positive developments, but also played an instrumental role in shaping them.
There are certain pieces of equipment, especially in music, that mark the end of a search and the beginning of a new, more professional creative journey for artists. That one thing that comes with a promise: you won't need to upgrade anymore. It's an investment for life.
It might be a particular guitar, a particular amp, a Sennheiser wireless system, a particular mixer, or a Stradivarius violin. When it comes to recording sound in the studio, the Neumann U 87 is considered that final upgrade and has been so for decades. However, this microphone legend, used in all the world's renowned recording studios, is only one part of the broad Neumann microphone portfolio. All other microphones, each with their own specialty, have contributed equally to a clear stance in the gaming, film or music industries in recent years: Neumann microphones were never part of a path to the right sound. They were and they are the microphones that remain.
A year for new professionals
2020 represented a year full of challenges that affected the whole world. And while on the one hand measures had to be taken to overcome said challenges, it was equally important to seize any and all opportunities in the midst of these unusual circumstances. Established bands as well as hobby musicians and semi-professionals alike expanded their home studios and took production into their own hands. Semi-pros in particular made enormous progress in this regard. It was up to them to acquire the equipment and, above all, the know-how needed to keep up with the rapidly rising level of production in the digital space. This was true not only for the music industry. For many filmmakers and video creators it was a year in which remote workflows with regard to postproduction work became mandatory, perhaps even standard. Many took this as an opportunity to take their own editing suite to the next level by investing in Neumann equipment.
Digital content production is becoming increasingly professional across the board. Where there were once simple cell phone videos there are now high-quality video productions. Similarly, today's podcasts often have the sound quality of radio broadcasts. And when bands talk about rehearsal room recordings, then there's a good chance it will sound better than an expensive studio production 20 years ago.
These developments and the excellence in microphone technology that has been practiced for decades turned 2020 into an extraordinary business year for Neumann. Both the strong increase in microphone sales as well as the massive growth in the studio monitor business contributed significantly to this. This resulted in an enormous year-over-year growth of 40% compared to 2019 - a strong statement, especially in a hand-manufacturing environment.
"At the start of the pandemic, musicians streamed live concerts more out of necessity in order to keep in touch with their fans," says Mark Fölsener, Head of Market Communications at Georg Neumann GmbH, concerning the industry developments in 2020, "but it quickly became a completely independent business model that clearly stood out from what was associated with livestreaming in previous years. In addition to the two main business pillars of recording and live concerts, streaming has developed into a stable third pillar, for which professional audio equipment from Neumann is the perfect partner."
Shaping, rather than simply participating
In 2020, the entire market changed abruptly and evolved massively in certain areas. Digitization received a strong boost, and so too did the already advancing professionalization of audiovisual content in digital channels and media. Neumann has not only been able to provide a technical response to these developments over the past year, but has also played a vital role in shaping them and equipping musicians, journalists, podcasters and other creative professionals for the future.
Thus, for many proud new owners, Neumann microphones, monitors, and headphones undoubtedly provide the foundation for a professional production that strives for the best possible audio result with maximum quality, both on the input and on the output side. What is even more, Neumann looked to help creative people out there to make an investment for life with regards to their skills as well.
My home and home studio
With the "Mobile Streaming Guide", Neumann provided an extensive professional tutorial on how to ideally combine the outstanding video functions of smartphones with Neumann audio technology, taking mobile streaming to a whole new level. In the process, a sound engineer first explains how the musical all-purpose weapon, the Neumann TLM 103, or the broadcast microphone BCM 705, bring their first-class sound to the smartphone. This ranges from simple setups with one microphone to multi-channel recordings with several different microphones. The sound engineer and a Neumann employee then take the viewer through the entire signal flow for high-quality mobile streaming using Neumann microphones. As of this writing, the popular video tutorial has been viewed over 70,000 times and has received numerous grateful comments for this comprehensive and, at just over ten minutes, compact guide.
For those who wanted to delve even deeper into the basics of home recording, independent of mobile streaming, Neumann released the Neumann Home Studio Academy on YouTube last year. The academy is comprised of 19 videos that offer vast amounts of recording know-how completely free of charge. Viewers learn everything from how to choose the right recording program to how to handle room acoustics and choose the right microphone.
Much like the microphones themselves, every minute of these tutorials and every teaching on how to handle the numerous possibilities afforded by Neumann microphones is an investment in one's own creative future. Regardless of whether it's music, podcasts, streaming or other video productions, Neumann has been the market leader for 93 years now, accompanying the vast majority of all artists on their audio journey, oftentimes from the very first contact throughout their lives.