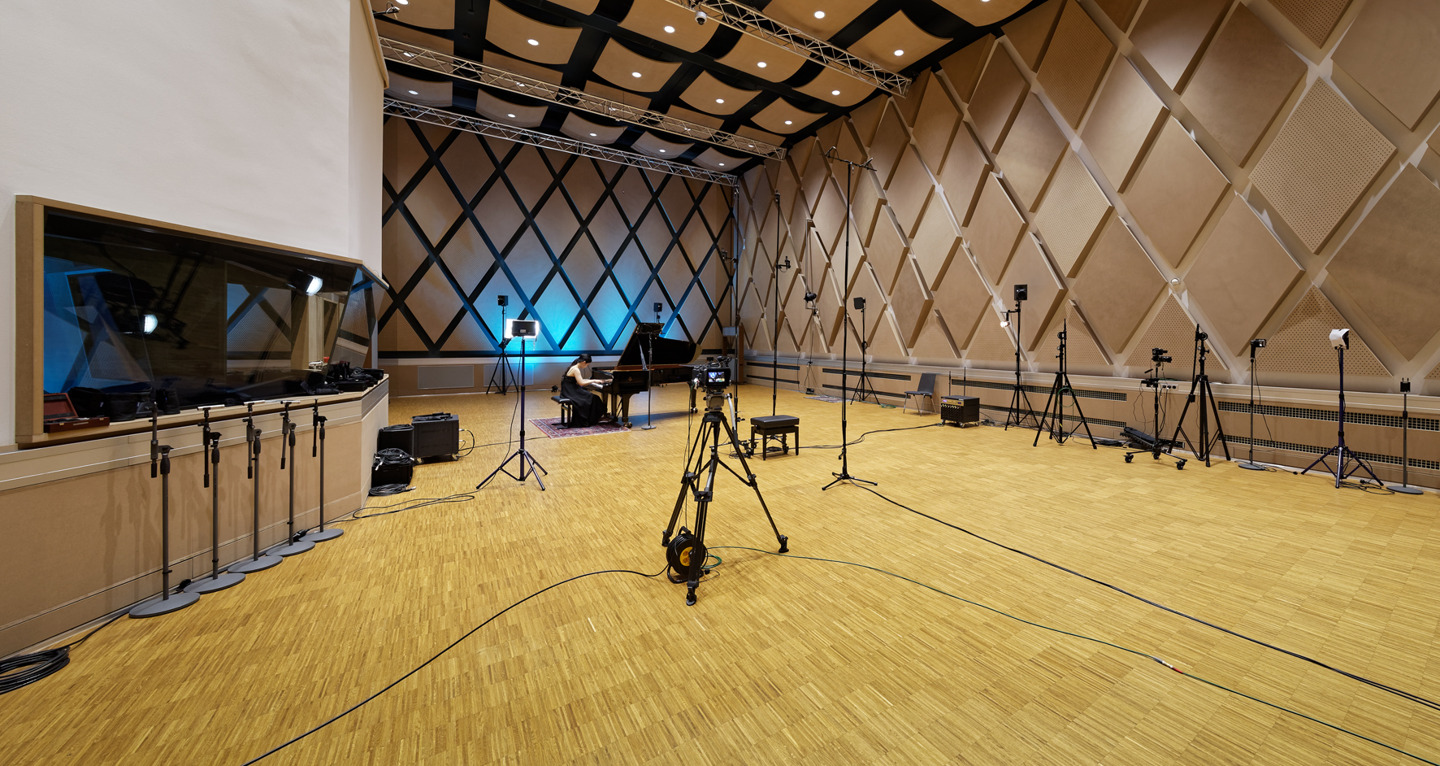 NEUMANN MONITORS FOR IMMERSIVE AUDIO AT TESSMAR STUDIOS / HANNOVER
Tonstudio Tessmar is the go to destination for the highest quality sound recordings
Here, carefully selected premium microphones are valued as reliable tools and resources for artistic creation – and also for innovative 3D recordings. These are crafted to create impressive, immersive sound experiences in the controlled acoustics of the studio's own mastering suite, using a perfectly calibrated set-up consisting of Neumann studio monitors.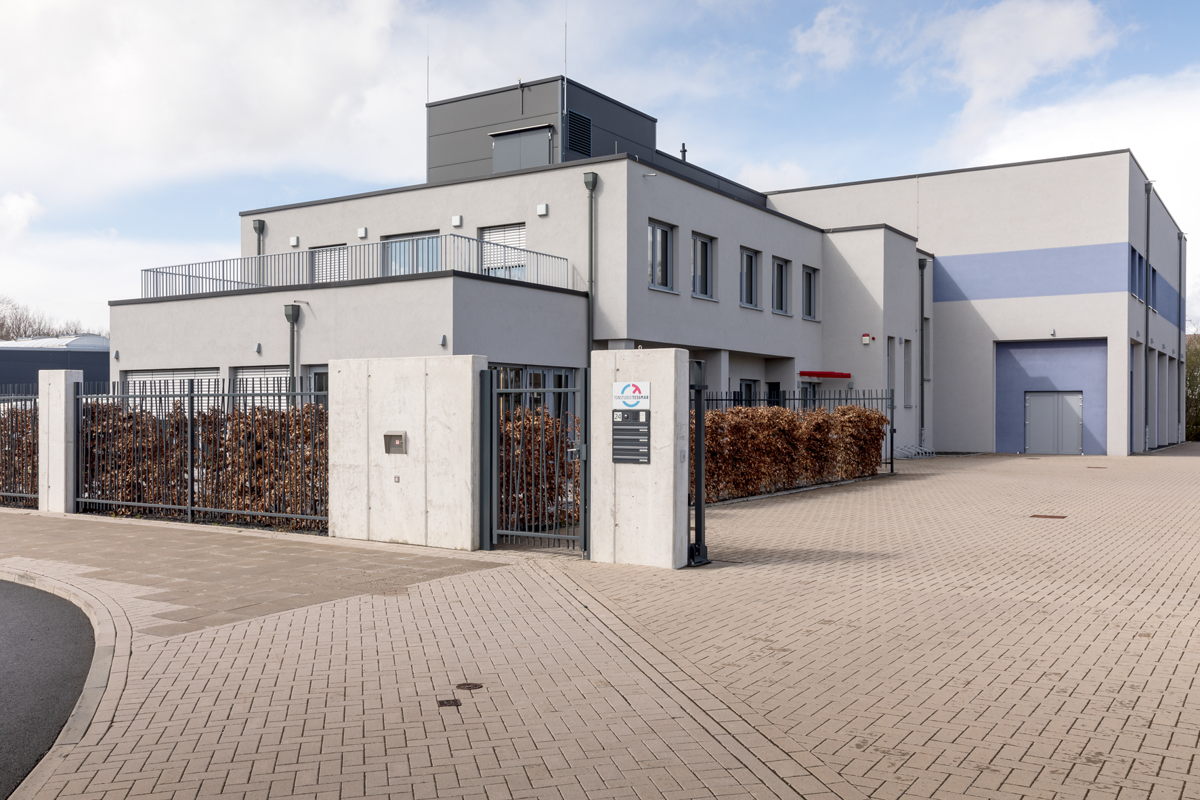 High-end listening environment: Neumann studio monitors for Auro-3D and Dolby Atmos
The studio's own 3D control room, which also serves as a mastering suite, is designed for the reproduction of 9.1 surround (Auro-3D) and 7.1.4 surround (Dolby Atmos). The studio monitors are supplied by Neumann. Placed at ear level in the 3D control room are three Neumann KH 420 tri-amplified mid-field studio monitors (L/C/R) and two Neumann KH 310 three-way near-field monitors (LS/RS) in a 3/2 arrangement in accordance with Recommendation ITU-775. If a Dolby Atmos mix is required, two additional KH 310 studio monitors in the rear area of the room are also used. The bass range (.1) is reproduced by three powerful Neumann KH 870 subwoofers.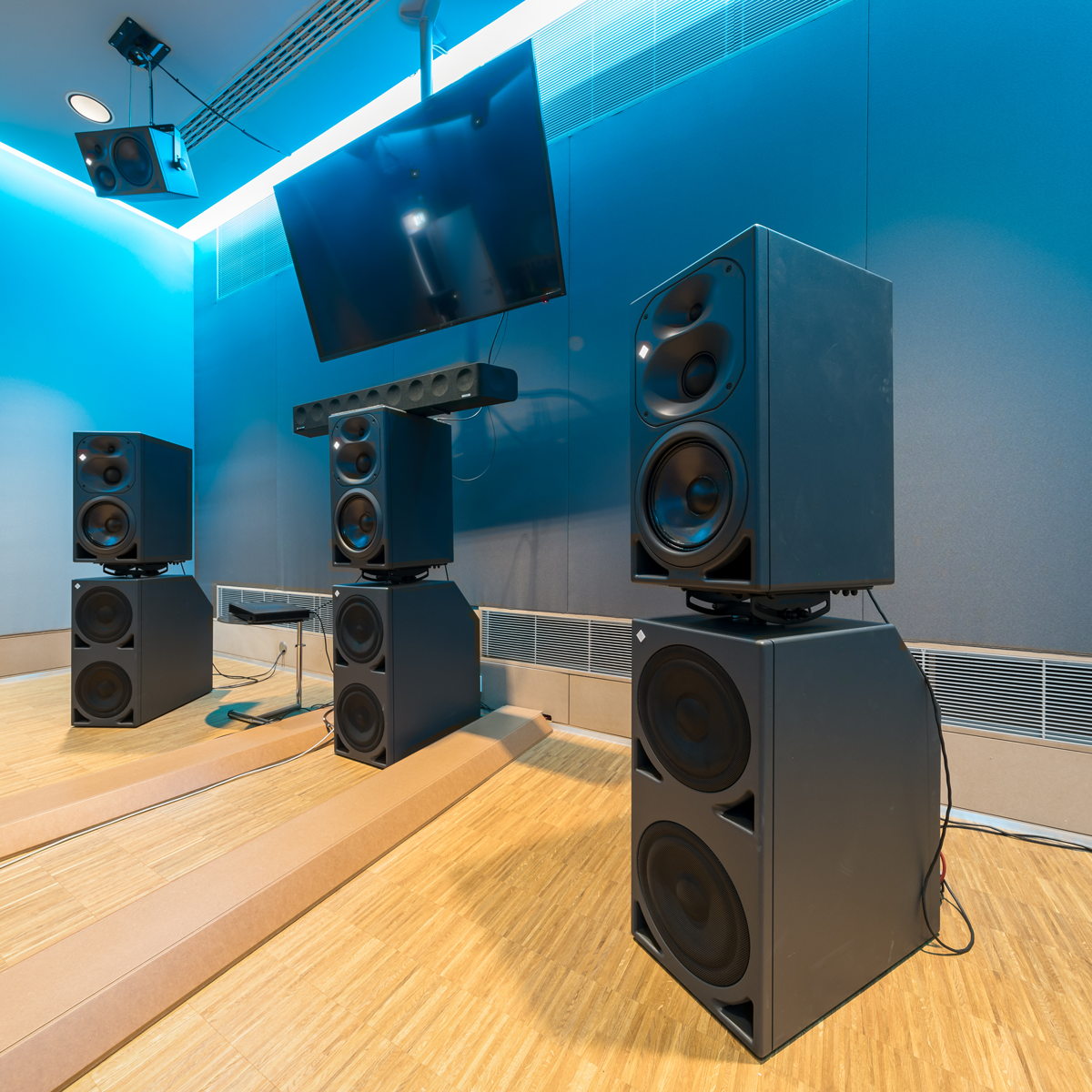 For the elevated loudspeaker level, which is installed at a height of around three meters, a distinction is made at Tonstudio Tessmar between an arrangement for the reproduction of Auro-3D (4 x Neumann KH 310, outer loudspeaker circuit) and Dolby Atmos (4 x Neumann KH 120, inner loudspeaker circuit). "In my opinion, Auro-3D is the better sounding format, although Dolby Atmos is likely to have better commercial future prospects not least because of its strong presence in cinemas," said Karl Tessmar.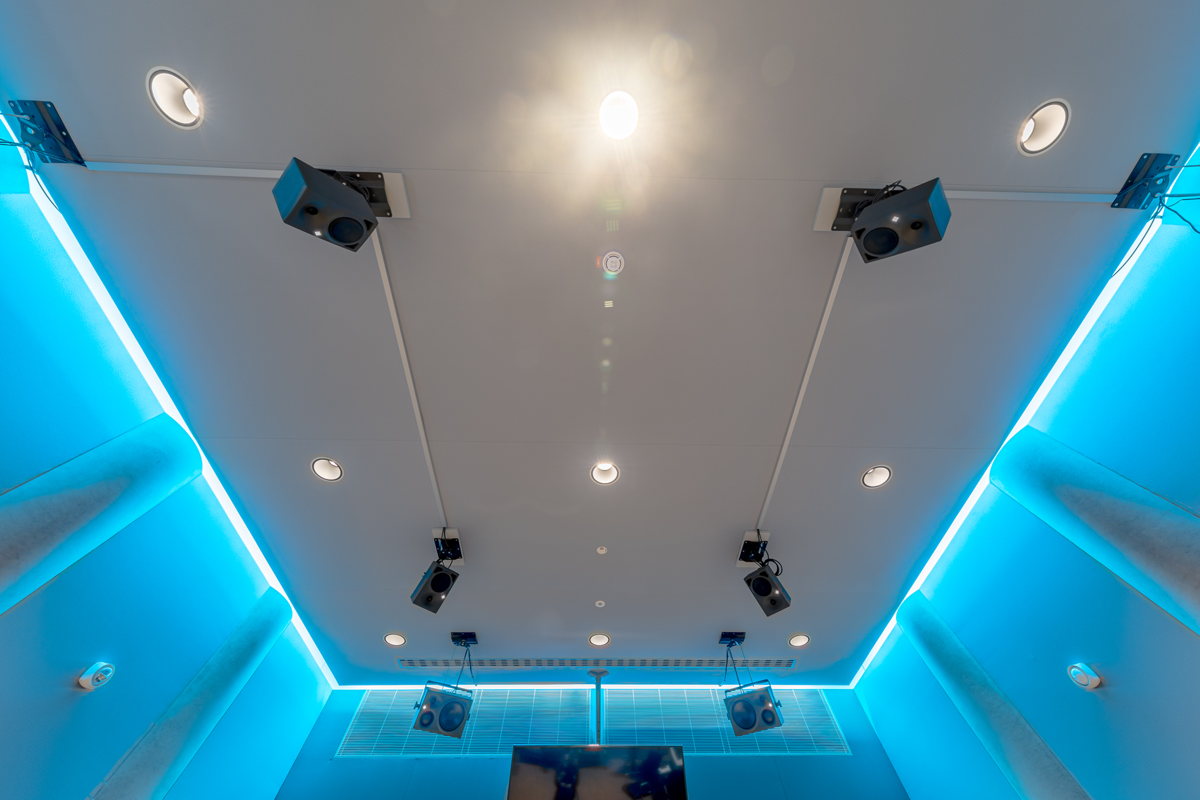 From recording to mastering: everything under one roof
Tonstudio Tessmar (www.tonstudio-tessmar.de) sees itself as a full-service provider for high-quality audio recordings. A highlight of the new building in the north of Hannover, which was completed in the summer of 2017, is the 190 m² recording studio, which also features a mobile stage that enables it to be additionally used for concert performances with up to 160 guests.
Due to its variable acoustics, together with the additional possibility to electronically extend the reverberation time, the studio can be adapted to a wide variety of recording requirements. With a height of up to eight metres, the space is equally suitable for classical recordings with orchestras and for jazz and rock/pop productions. Eight Neumann monitors (6 x KH 120 plus 2 x KH 310) are distributed in the recording room.
Alongside the large recording studio, Tonstudio Tessmar also has two other smaller recording studios for speech and vocals recordings, as well as a control room (2 x Neumann KH 420 as stereo main monitors and 2 x KH 870 subwoofers) with direct visual contact with all recording areas. In addition, there is a generously sized mastering and 3D studio on the first floor of the building.