NEW TUTORIALS
New Tutorials in the Neumann Home Studio Academy
The Neumann Home Studio Academy offers high-quality tutorial videos on various aspects of recording via a dedicated website and an associated YouTube channel (bit.ly/35tgVk7). The videos, which have met with an extremely positive response in recent years, are often described by viewers as being the best in this field. Now, Neumann has launched new episodes offering best practice insights on recording singer-songwriters.
In the two previous 3-episode seasons, the Neumann Home Studio explored how best to take on the challenges of recording of acoustic guitars, vocals and electric guitars. Now, Neumann has introduced an all-new season on the topic of "Recording a Singer-Songwriter". The first episode of the new season, which is now available to watch online and offers advice suitable for a broad audience, demonstrates how good results can be achieved with a single microphone by taking a few important aspects into account when positioning the microphone. The next episode will deal with the optimal channel separation between vocals. The third and final part of the series will address a more complex setup with stereo pickup of the guitar.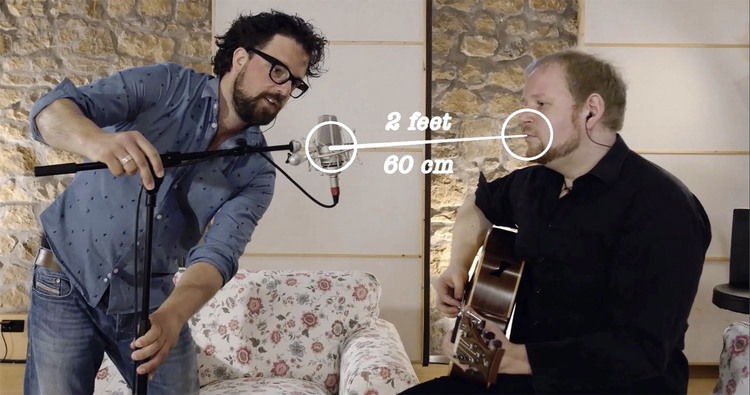 A further season will be launched later this year, which will explore some of the fundamental challenges involved in home recording, covering basic questions such as: "How do I optimize my room without too much additional cost", "What do I need (except a microphone) to make a recording?" "Which software do I need, which audio interface is suitable", and "Do I need special monitors or are headphones enough?".
On the Neumann Home Studio website https://www.neumann.com/homestudio/en the tutorial videos are complemented by a helpful selection of written tutorials, product information and #MyNeumann social media posts.
Download Pressemeldung inkl. Fotos