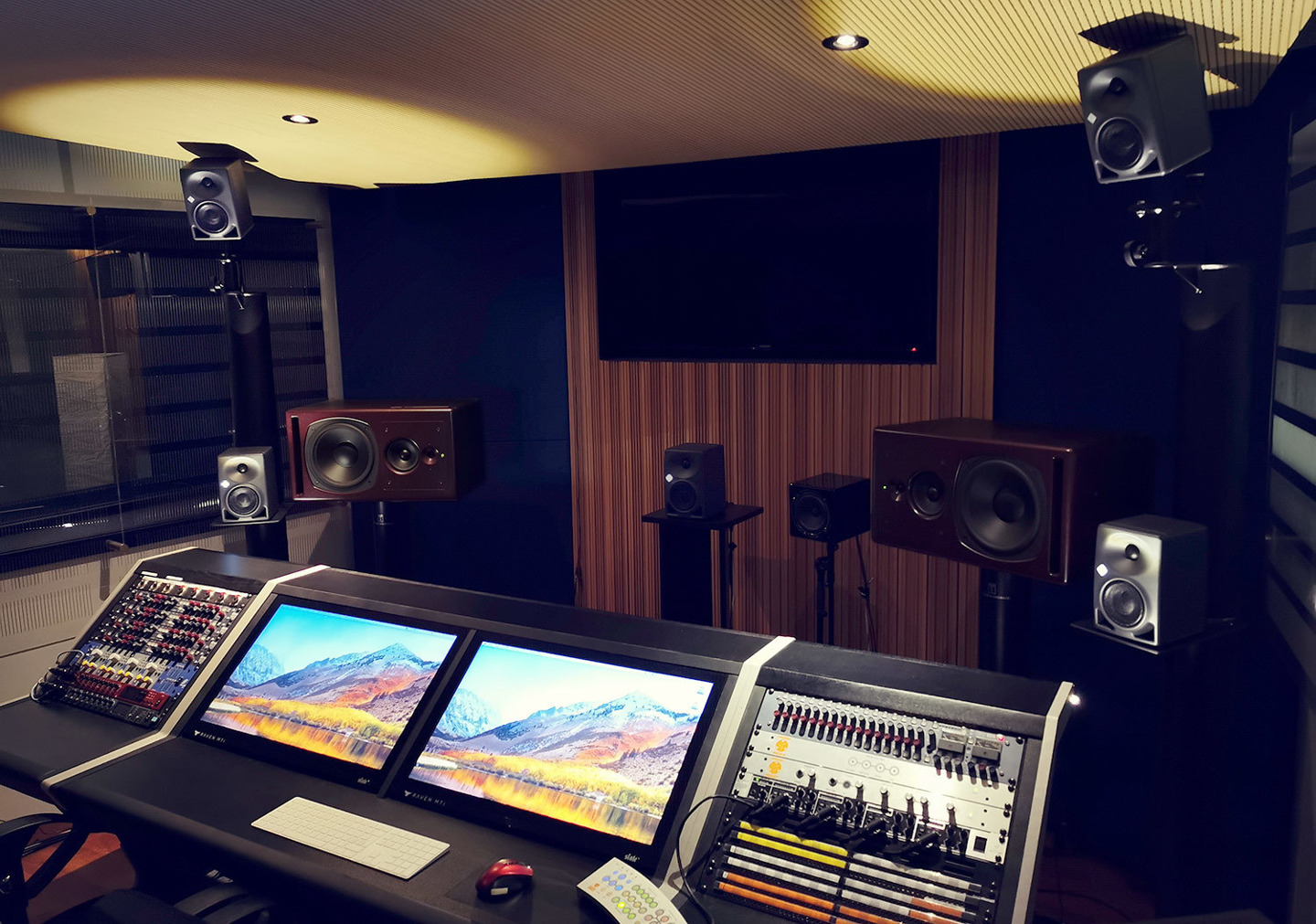 SAE ZURICH
Neumann 9.1 Monitor systems installed
Two 9.1 monitor systems, each equipped with nine Neumann KH 80 DSP two-way monitors and one KH 750 DSP subwoofer, were recently installed in Studio 1 and the cinema at the SAE Zurich. The SAE Institute is thus responding to the ever-increasing demand for 3D audio productions.
The systems were individually aligned to the room with the Neumann.Control iPad® app and can be controlled with the app during ongoing operations.
Lasse Nipkow (lecturer at SAE): "We chose Neumann monitors because of the good experience I had with them over the years. I have come across them again and again at 3D audio workshops in various rooms at conferences such as the Tonmeistertagung or the AES Conventions etc., and it has always worked wonderfully and sounded very good".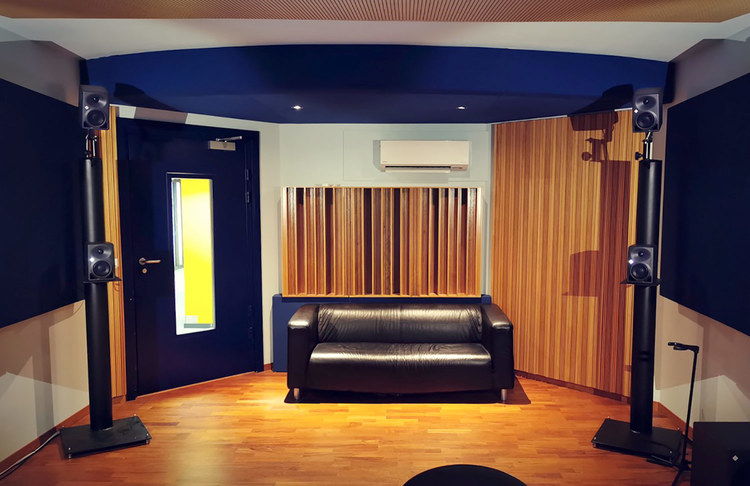 The SAE Institute Zurich offers Bachelor's programs in Audio Engineering, Digital Film & VFX, Web Design & Development, and Game Art & 3D Animation. As the largest private educational institute for media, SAE now has more than 40 years of experience and 55 institutes in 26 countries on 5 continents.
iPad® is a trademark of Apple Inc. registered in the U.S. and other countries.
Photos: SAE Zurich