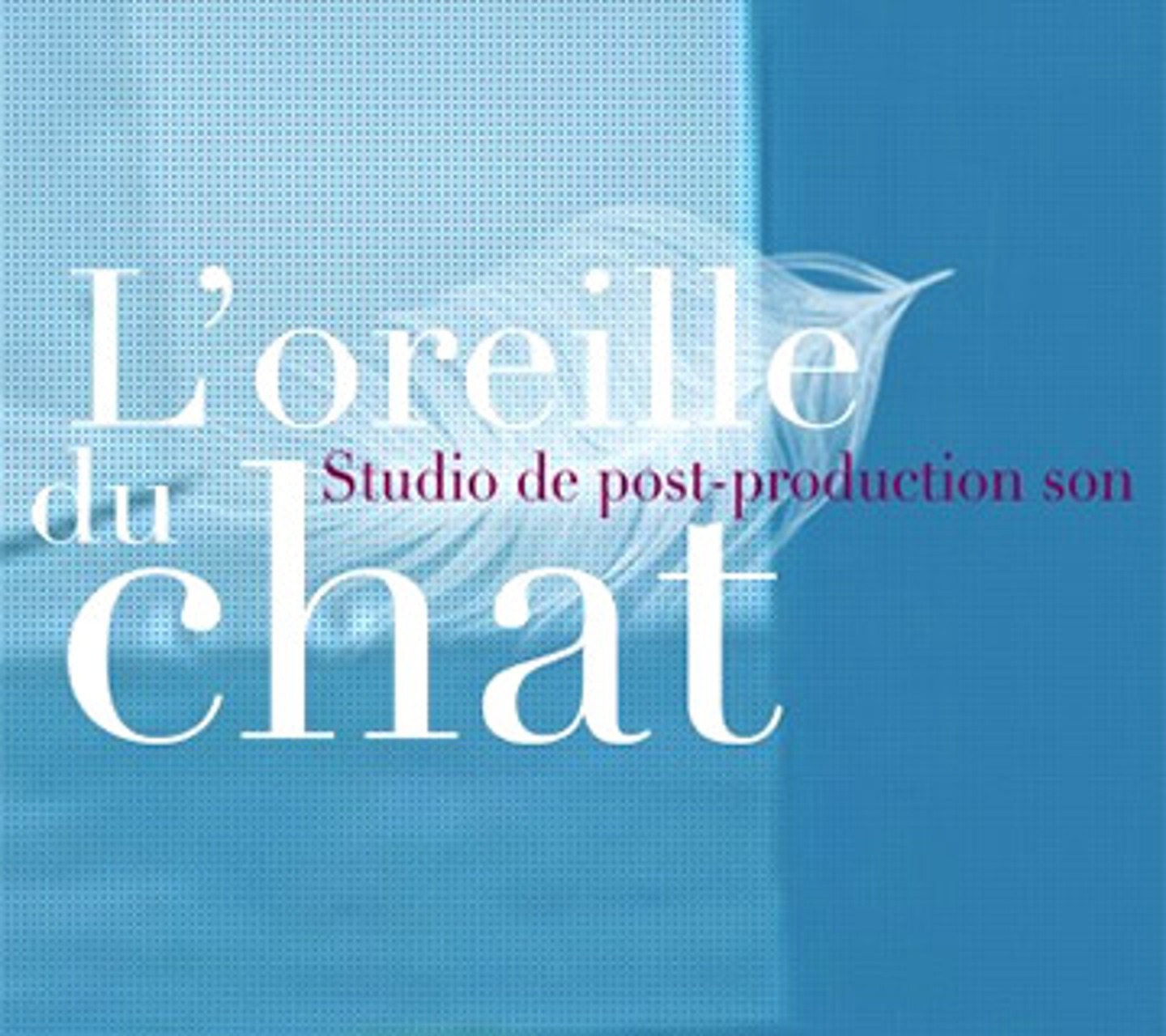 STUDIO L'OREILLE DU CHAT
Studio L'Oreille du Chat Chooses Neumann Studio Monitoring
Over the past 25 years, studio owner and engineer Henry Puizillout has established a successful business far away from the major cities, in Brittany, France. Founded in 1994, his studio L'Oreille du Chat ("Cat's Ear") moved to larger premises in the town of Bruz, about 20 minutes from Rennes. Specializing in sound engineering and post-production for documentaries, Henry Puizillout has worked for big clients such as France Télévisions. Other prestigious projects he was involved with include several films in 360° for WWF France and 3D films for Océanopolis.
Precise studio monitoring, thus, is of prime importance at L'Oreille du Chat, not only in stereo but also in various surround formats. We spoke to Henry Puizillout about his passion for sound and his reasons for choosing Neumann speakers.

Henry, what is your professional background?
Before and during my studies as a sound engineer, I used to work in a Hi-Fi shop, which sold out of the ordinary, specialist items. We used to try out a lot of stuff, doing blind test comparisons. We were very critical, and I think I've kept that way of thinking. I still choose my professional gear with this approach: Our priority is working with sound rather than technical characteristics. I've been a professional since 1986, recording, editing, and mixing sound.
Tell us more about your studio!
Everything was constructed to measure in an already existing stone building. Great care was taken to avoid any parallel surfaces within the areas dedicated to sound. The control room has a volume of 93 m³, the sound recording area 55 m³, and there's a reception area for tea and coffee, as well as an office for maintenance and admin. We make a point of not only welcoming directors and producers, but also renting out the studio to free lance sound engineers. We are passionate about sound, so we choose our gear primarily for its sound quality, and then for its ergonomics. Other parameters are of less importance.
What is the core of your business?
We mix a lot of documentaries here, as well as some fiction and animation. We also do sound editing, including the occasional sound effects and Foley post production. We also do VR-360°, with ambisonic sound recording, and 3D binaural mixing.
You've been in this business for a long time. What has changed in recent years?
We have increasingly powerful tools, but we are given less and less time to exploit them. For example, a director will come in with poor quality sound, because there was no sound engineer on the shoot – which is quite often the case with documentaries. So we spend our time "repairing" the sound, which in turn leaves very little time for us to be creative. It can be very frustrating, especially when, even with the best equipment in the business, the end result is just not what it could have been. It's not a new phenomenon, but, alas, it's becoming more and more the norm.
Why did you choose Neumann monitor speakers?
It's extremely important and difficult for a studio to change their monitoring system. With regular revisions, our previous sound system served us for 20 years. We wanted the sound image to be very precise, yet not fatiguing. When you work eight to ten hours, having the most neutral sound possible with a consistency in its range is an important parameter to take into consideration. Seeing as we are equipped in 7.1, we don't have the space in our studio for placing bulky equipment all around the work area. When we listened to different models, we perceived a consistency, a coherence. So we were able to place smaller models for the laterals Ls, Rs, Sl, Sr). We decided on the concept of Plane Wave for the low frequencies and the LFE. We therefore went with three KH 310 A, four KH 120 A and two KH 805 subwoofers in PWBA [Plane Wave Bass Array]. We work in several formats: stereo, 3.1, 5.1, 7.1, in flat or ISO X, depending on the requirements of the distributor.
How long have you been working with Neumann studio monitors?
It has been two years since our transition to Neumann, and everyone is happy. There's a sense of cohesion from the sound mix through to the broadcast/distribution, no nasty surprises…
Information about the Studio: http://www.oreilleduchat.com/