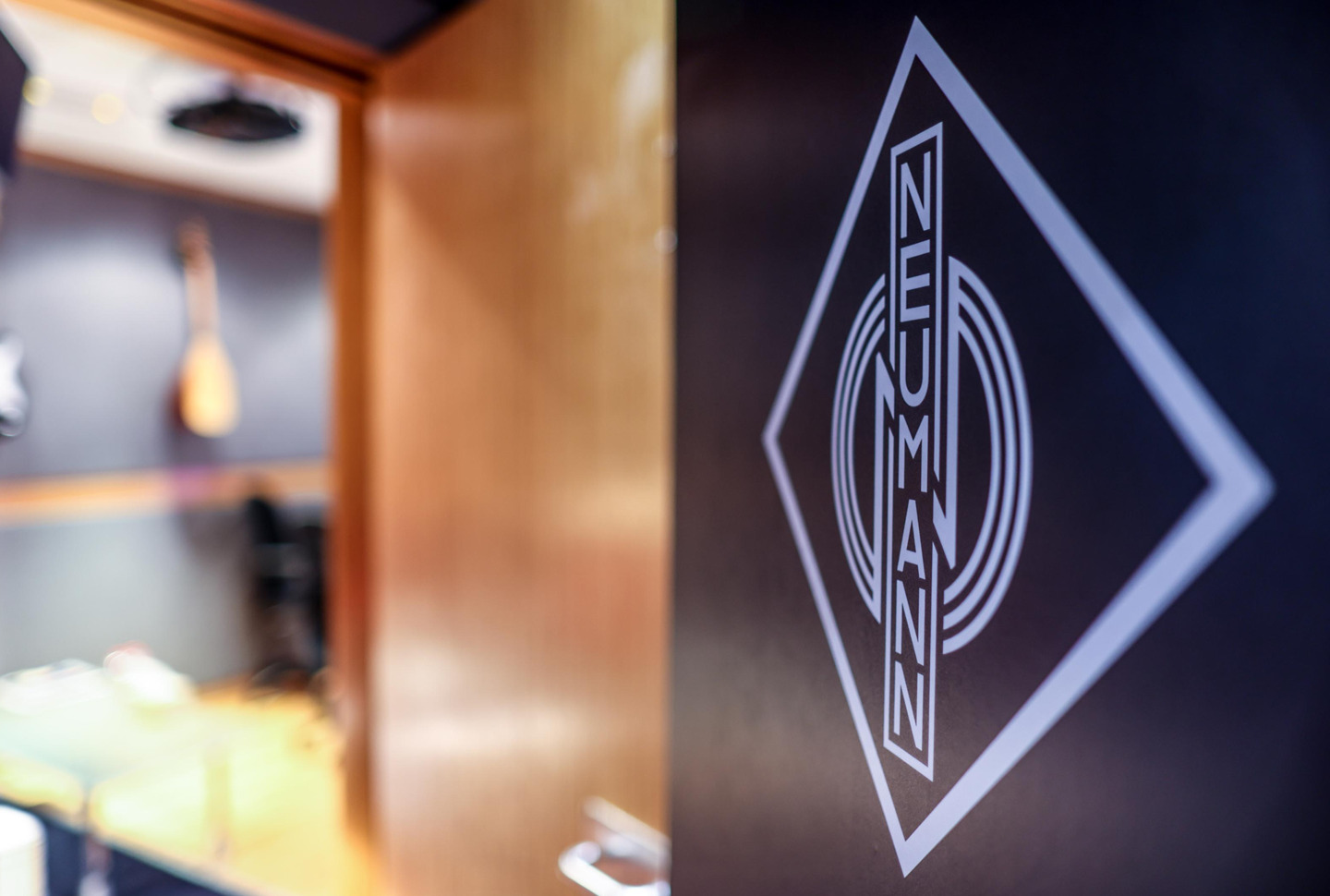 The Neumann Studio @ BKP/Dubai, offers multi-channel monitoring setups and is open for bookings
Barry Kirsch Productions and Neumann celebrate aspiring and professional talent by opening a Neumann-dedicated studio space in Dubai
The BKP Group is a world-class production company specializing in music, vocal, video, and post-production. With more local awards than any other company in the region and with a wealth of international Producers, Directors, Composers, Sound Engineers, and Creative editors, BKP has become internationally recognized with a reputation of excellence dating back to the 1970s in London. Since the late 1990s, BKP has been established in the Middle East and has been accredited for creating some of the most memorable and recognizable productions throughout the region.
The BKP Group has seven state-of-the-art sound recording studios in Dubai, staffed by a full-time team of international sound engineers and composers, with the vision of empowering aspiring and professional creators to fulfil their creative dreams. The partnership between them and Neumann was formed with one of the facility's studios being renamed The Neumann Studio @ BKP. It has been fully equipped with Neumann's KH Line monitoring loudspeakers and a wide range of microphones, which brings both unrivalled audio capture and world-class professional monitoring to The BKP team and their clients.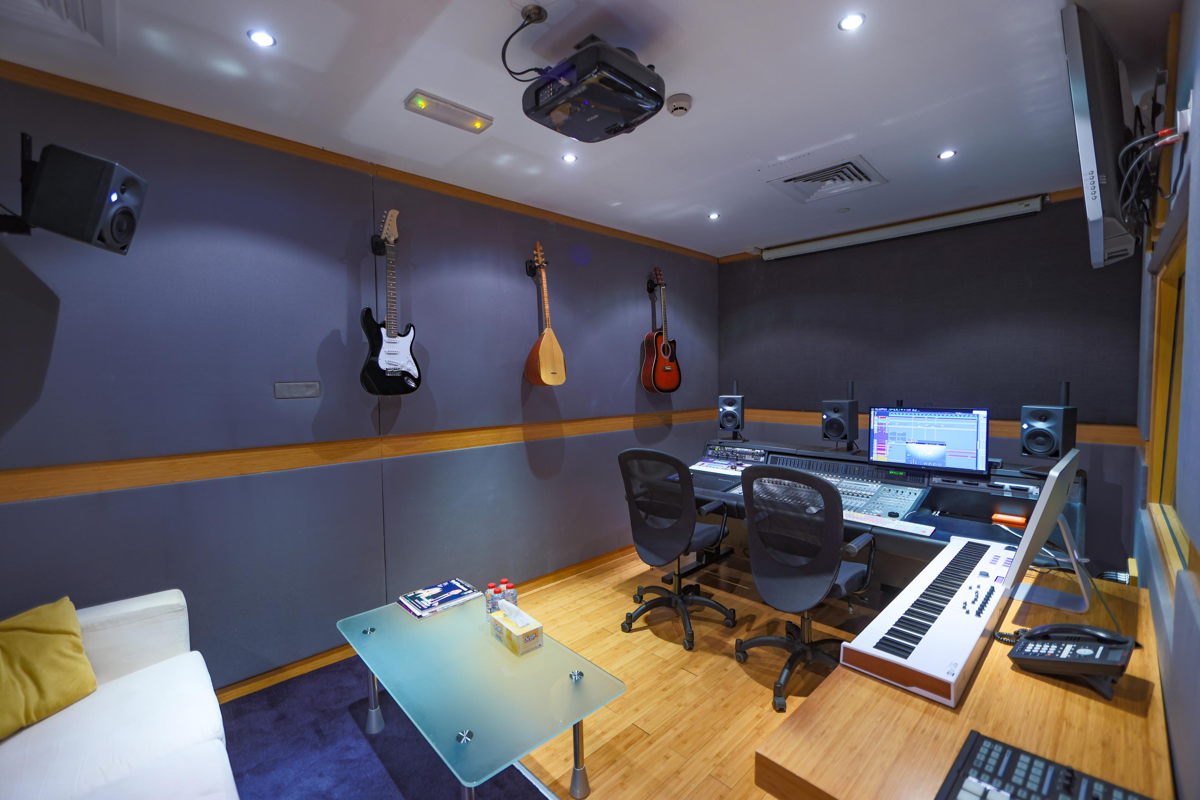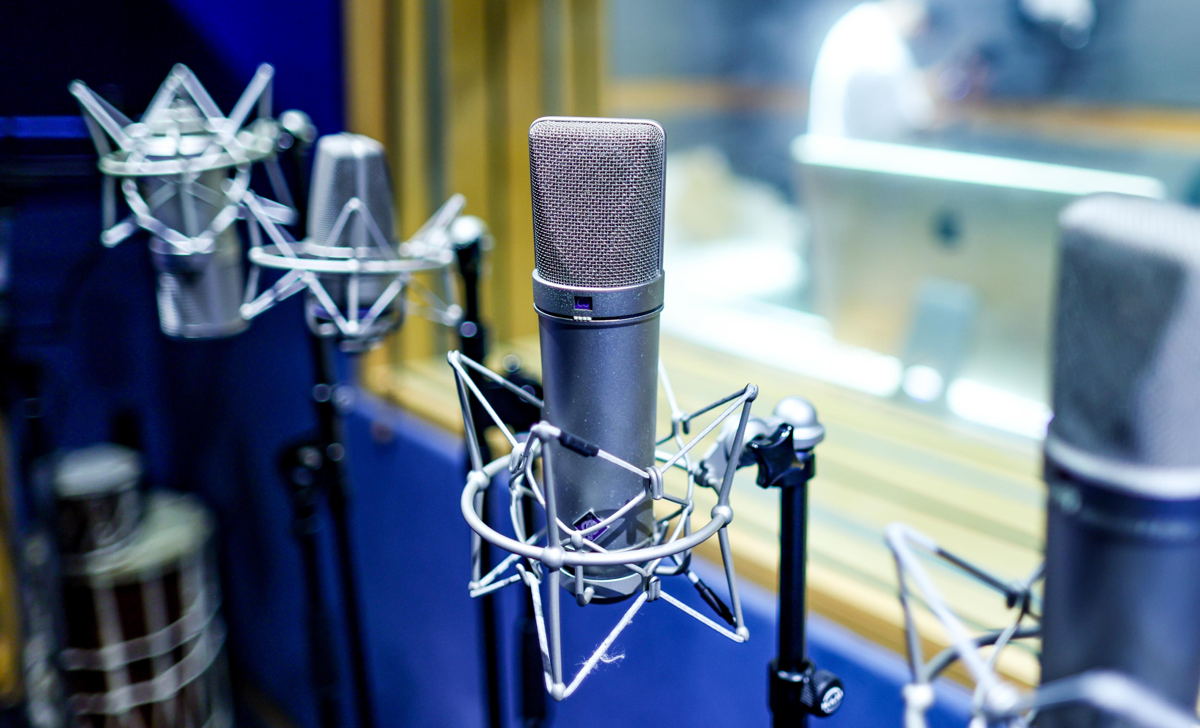 ​Questions to Ryan Burr, Head of Technical Sales & Application Engineering /Professional Audio Systems, Neumann/Sennheiser Middle East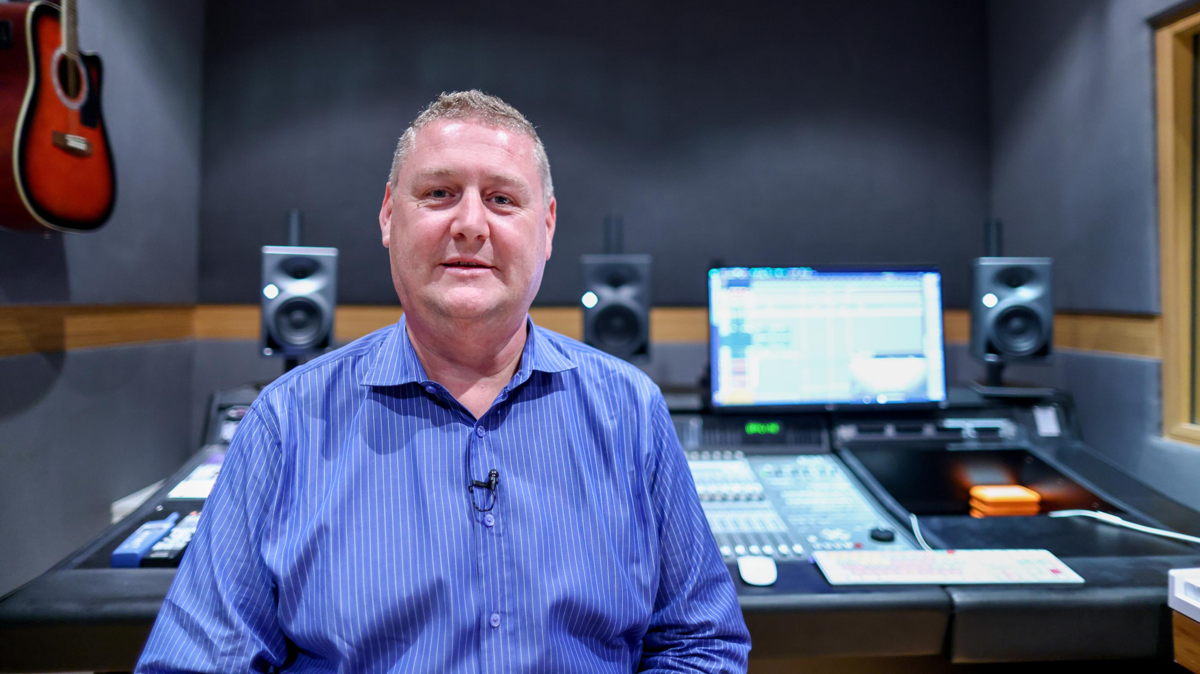 Why Was BKP the choice, and why did we choose this selection for them?
​"BKP has been responsible for some of the most iconic theme tunes, soundscapes, and advertising jingles throughout the Middle East for decades. Their credits range from telecoms provider DU's sound logo to The Expo 2020 theme song to The Lincoln Navigator advert soundscape. It's almost impossible to watch any regionally created video content without Barry, Matt and their team having some kind of involvement in the sound. There really wasn't a choice to be made."
Can you tell me anything about the control room setup and how it is enhancing the studio performance:
​"The Neumann Studio @ BKP can be set up for 2.1, 5.1 & 7.1 monitoring configurations, depending on the content being created. These are tuned using Neumann's MA-1 alignment mic and software to ensure that any nuances in the room are smoothed out, and it has a flat frequency response for whichever configuration is being used. The microphone options at BKP are vast, and it does depend on the type of sound source being used and the style of content being created when it comes to which to choose. One of the more unique microphone offerings they have is an array of Neumann AES-42 microphones. These have analog to digital converters and some digital signal processing built into them. This not only creates the ability to hone them to a particular voice or instrument internally but, perhaps more importantly, also means that the audio is converted into digital data right at the capsule, thus eliminating any acoustic noise created through the cables, connectors, and other parts of the signal chain."
Questions to Matt Fady, Partner/Composer and Sound Designer at BKB Media Group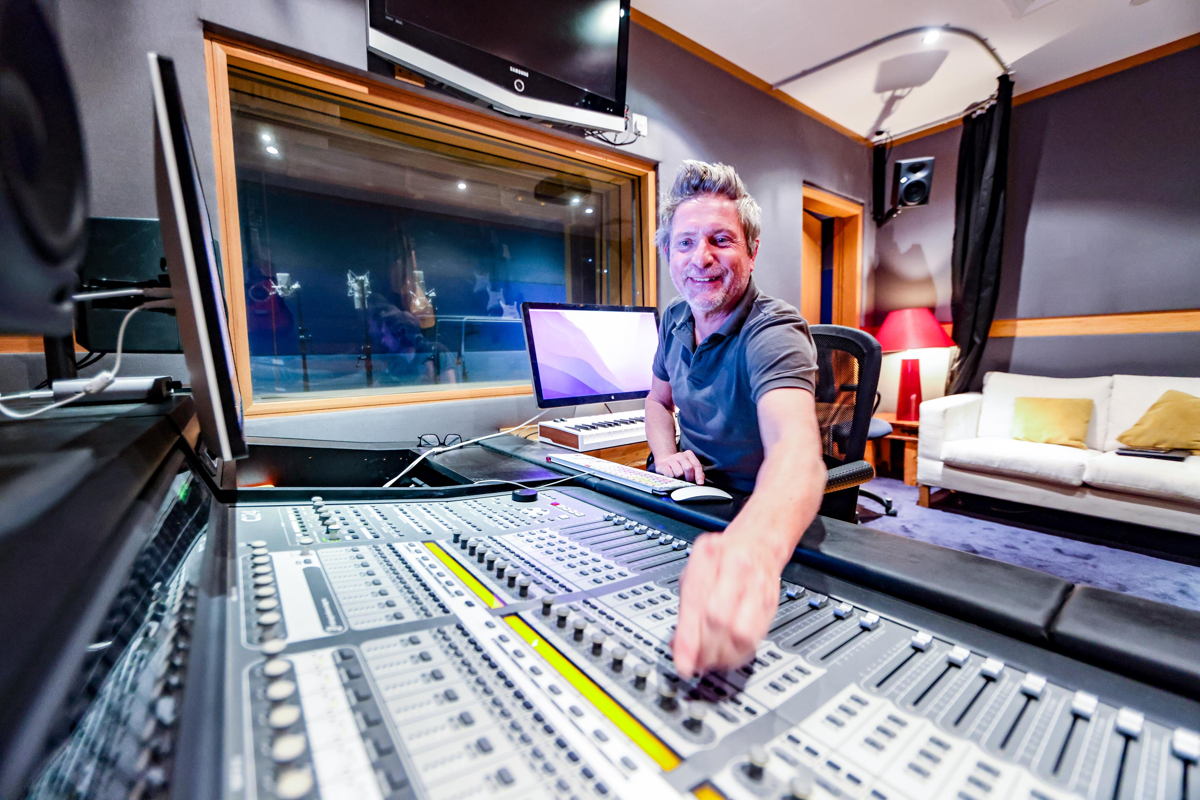 Why was Neumann the choice for the studio?
​Neumann is probably the most iconic brand in audio since the 1950s. If you've seen Peter Jackson's documentary way back in the 60s, you'll see Neumann 47 and 67 mics in most of the studio shots. Every Professional studio has a range of Neumann mics, so when we were invited to collaborate with the brand, we were flattered and happy to take the opportunity. We had no hesitation in taking the opportunity.
Have you worked with Neumann before? What are some memorable recordings done from your studios here?For more than 30 years, we have used Neumann mics, but this is the first time we are working with the brand at a corporate level.
We've used the mics and top-of-the-class equipment to produce some legendary work we're proud to share. Two or three years ago, we were commissioned by the Prime Minister's Office to arrange the official score of the UAE National Anthem – at the time; there were various versions in use – a marching band, one had a saxophone in the score … there were more. We arranged the score of the version now in official use, and I was pleasantly surprised to find it on display at the Etihad Museum last year. Ryan mentioned the Expo theme song – we brought together 60 musicians from across the world – Africa, Arabia, and the West to produce the score. Some had never travelled outside their home countries before. It was a fantastic experience as they mixed up ensembles, each an expert in their field, but they had never played together before. ​
We also produce Sonic branding, as Ryan mentioned. Most of the animated logos from the region – such as du and Etisalat - have been produced by us.
What is the average booking per month of BKP Studio B, and How do people book it:
​Most of the studios are booked through the year. While the Studio City facility focuses on music mixing, the two studios in Media City do a lot of Voice Overs as well as music mixing. They can be booked via our website http://www.bkp.group/ or by email to info@bkp.group.
---
About Neumann
​Georg Neumann GmbH, known as "Neumann.Berlin", is one of the world's leading manufacturers of studio-grade audio equipment and the creator of recording microphone legends such as the U 47, M 49, U 67 and U 87. Founded in 1928, the company has been recognized with numerous international awards for its technological innovations. Since 2010, Neumann.Berlin has expanded its expertise in electro-acoustic transducer design to also include the studio monitor market, mainly targeting TV and radio broadcasting, recording, and audio production. The first Neumann studio headphones were introduced in 2019, and since 2022, the company has put an increased focus on reference solutions for live audio. Georg Neumann GmbH has been part of the Sennheiser Group since 1991, and is represented worldwide by the Sennheiser network of subsidiaries and long-standing trading partners. www.neumann.com.